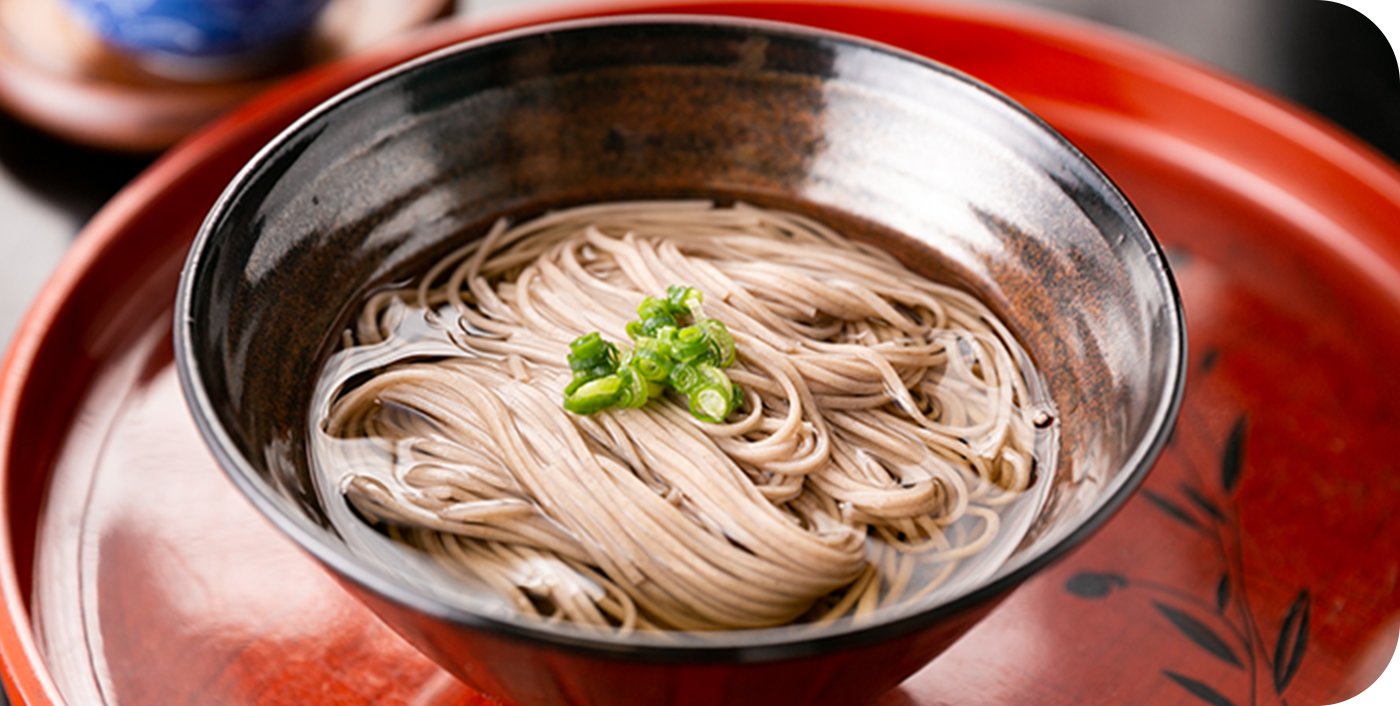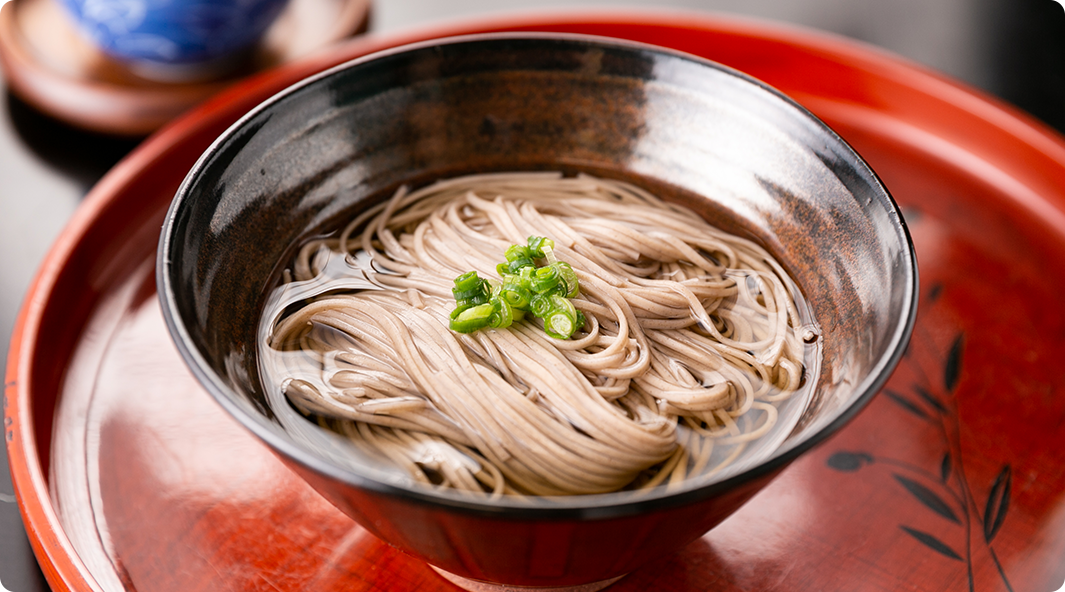 What is Japanese noodles?
No matter the season, hot or cold, Japanese traditional noodles can be prepared in many different ways throughout the year. Soba with its distinct aroma, udon with its smooth but firm texture, and the delicate taste of somen. The flavor and texture of the noodles depend on various factors such as what ingredients are used and how thick the noodles are. Dried noodles are easy to store in room temperature, so you can have them freshly cooked at any time you like.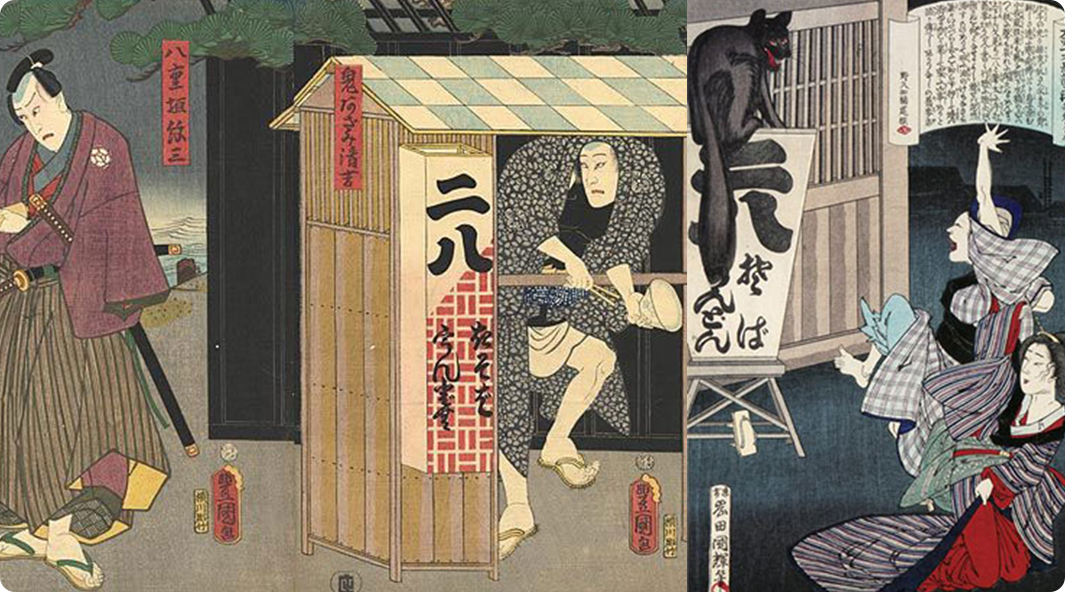 History
First introduced to Japan from overseas in the ancient past, noodles as we know them today started to spread across the country during the early Edo Period (17th to 18th century). By the mid-17th century, Kendon Soba, the original soba restaurant in Japan, became popular among the common people. Since then, soba has become the main regional food in eastern Japan, while udon has become representative of western Japan. Today, Japanese noodles have become a popular dish that's even enjoyed overseas.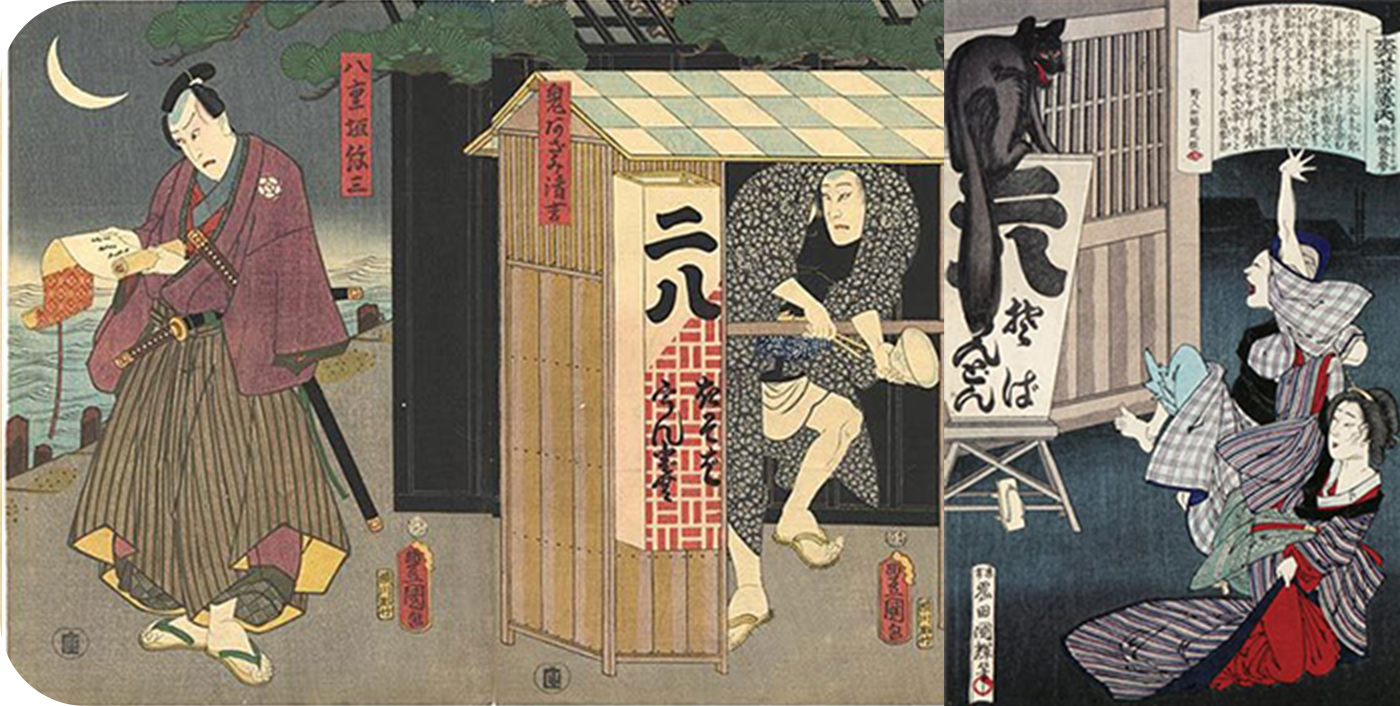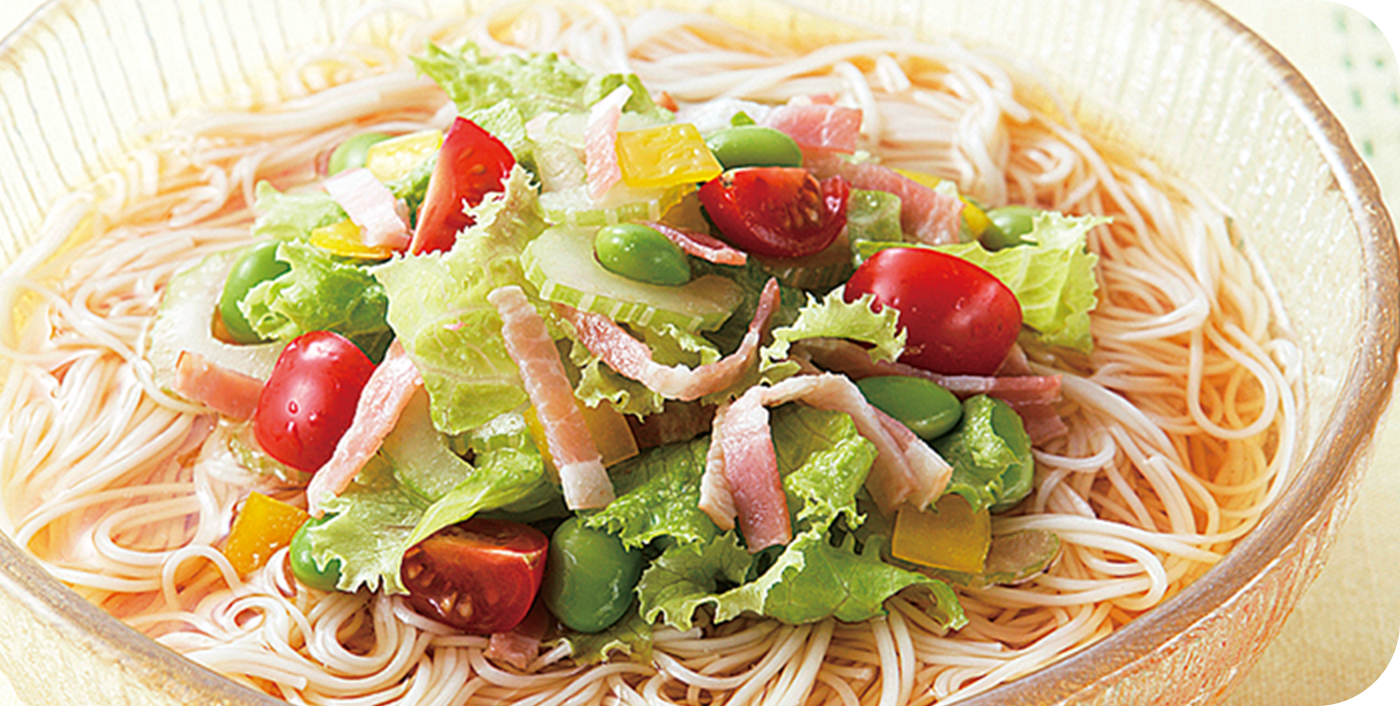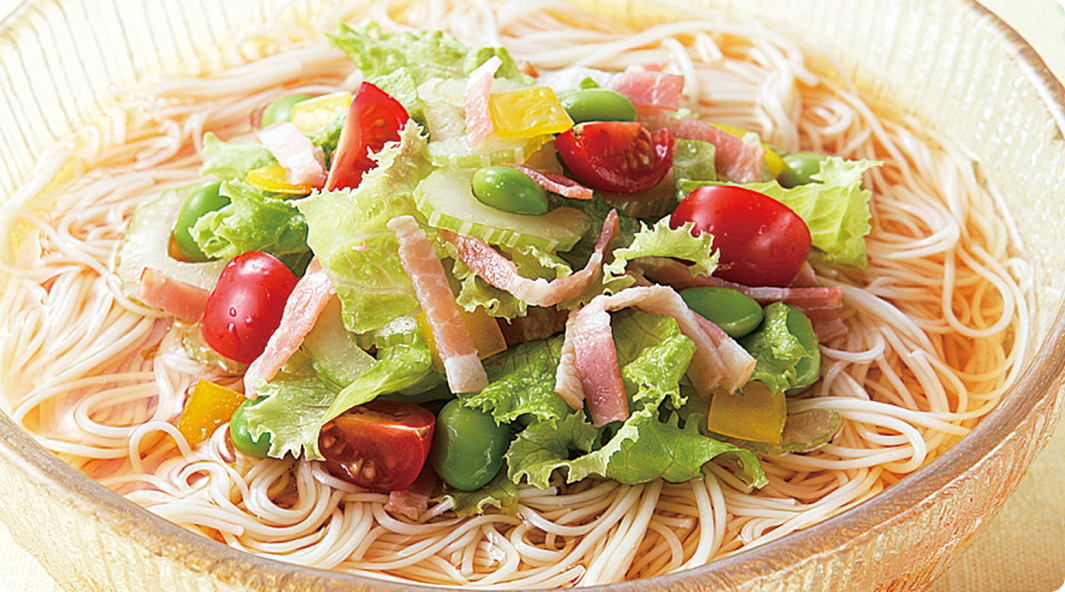 How to enjoy
Having a mild and plain flavor, Japanese noodles go well with a plethora of other ingredients and seasonings. Top with tempura and you have a Tempura Soba/Udon, or opt for the sweet boiled fried tofu to make Kitsune Soba/Udon. If you want something a little more advanced, there are options to add more flavor to the soup to completely change the flavor. Curry Soba/Udon is a classic example. More creative ways to eat Japanese noodles include the Carbonara Somen or add salmon, avocado and oil to make a Marinated Soba.